The wreath is the first thing your guests see as a first impression, and had wreaths at Christmas has become a tradition over the years. Everyone loves how Christmas decoration can make your holiday more festive, but you also need to be careful because there is a fine line between the festive and tacky that is difficult for us to pass. Today I will try to remove the thin line with some decorations of my favorite scandinavian Christmas sculpture that will take you to a classy christmas. Scandinavian-style Christmas sculptures usually use neutral schemes and use natural materials such as twigs, fruits, leaves, etc. If you happen to have an idea of your own wreath, make sure that they follow the color scheme and not too overwhelming.
1. This Christmas wreath though simple, but more cute look with owl and mushroom ornaments.
2. The combination of berries and stars will lavish your christmas right now.
3. Combine 300 to 400 felt ball from three different colors and you will get this cool Christmas wreath.
4. Christmas is also regarded as everyone's wish, such as this unique dream catcher wreaths.
5. A simple Christmas wreath can also beautify your Noel sign.
6. DIY Christmas wreath is made entirely of leaf and citrus.
7. Scandinavian feel immediately felt when looking at greenery christmas wreath this one.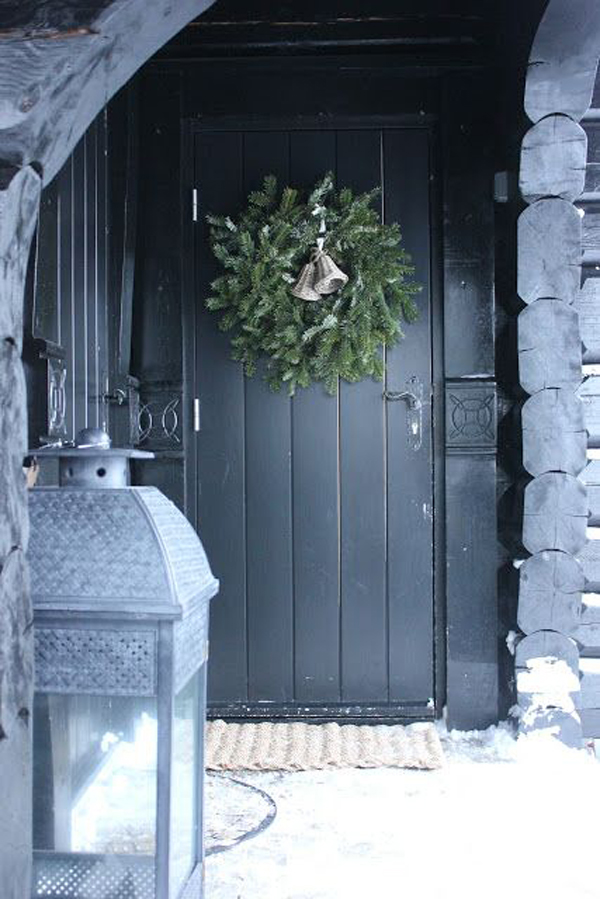 8. Christmas wreaths do not have to be full to look beautiful, like these stunning half-wreaths.
9. If you get bored with wreaths round shape, a star shape this could be the best option.
10. Twigs turn out to be a cool Christmas decoration, depending on your creativity.