This little girl's room is the dream of every child in the world. I am sure you will think me too much, but could you imagine a child's room with a house in it. A house where your little girl can sleep, dream, and play. This is where the magic begins, perhaps because it's a magical kids room, a little unique and adorable, the perfect room for them to grow and flourish. Inspired by a lot of creativity and excitement, this Fasinka bedroom and her mother Maja Marciniak is a blogger behind how to catch the star. She creates a space with lots of fun little touches that kids will surely love. If you want to copy the room design, you do not need much space to do it, but you will need a good carpenter or interior designer.
Going to the magical bedroom, we will walk down the amazing stunning blue staircase.
One of the highlights of this room is a bunk bed. It's very creative, Fasinka sleep under and have a play area at the top of the structure of the house. For a more beautiful view, live wallpaper is used as a headboard display and some pretty macrame details in the hideout-play area.
Kid study zones are designed according to function but still look simple. Some products may be familiar to you, such as the Micke desk from IKEA.
The kids really liked the cozy corners to rest and read like the little girl's bedroom. A dollhouse with lots of rabbits and a cute teepee will faithfully accompany them to play.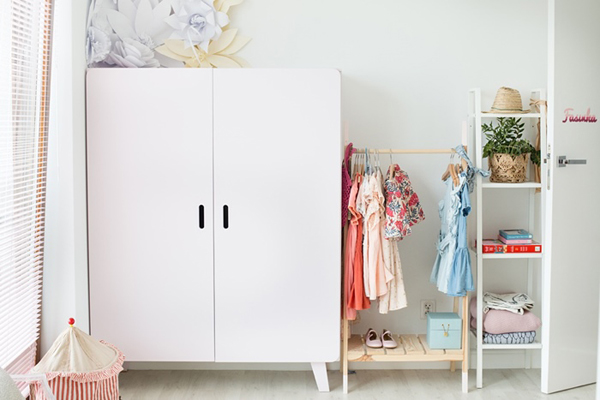 A creative mother must also think of a storage organization, a simple white cabinet emblazoned with a splendid paper flower created by Maja, a clever mother who thinks every detail of her kids room.
source: petitandsmall