Talking about the storage area in the kitchen will definitely not be finished. We organize unfinished kitchen appliances, there are so many more things that make the kitchen a mess. Instead, want to create a comfortable kitchen. If your settings are bad, the kitchen will quickly become a disaster area. The best solution is to organize the kitchen with smart storage and make the pantry kitchen to accommodate all your belongings in the kitchen. Try to use multilevel shelves or use clear storage containers so that your kitchen needs are visible and easily accessible.
The kitchen pantry is supposed to be part of your kitchen. But pantry ideas don't have to be big and majestic, even in hidden areas you can still build a pantry kitchen. The easiest way is to use a cupboard to store all the items in the kitchen, it can be food or cooking utensils. Building a built-in closet is also a brilliant idea. Of course, this method will save a lot of space and make your kitchen look neat.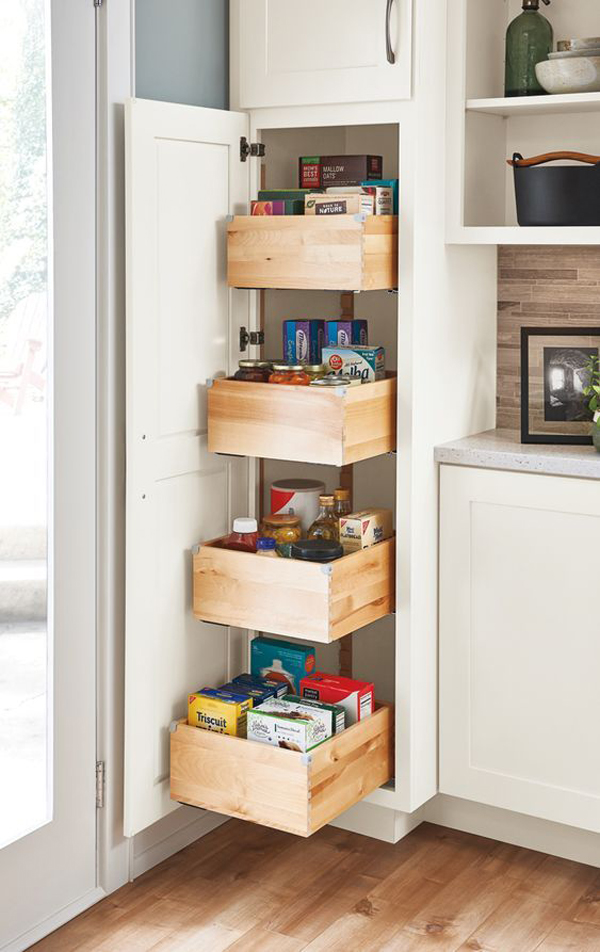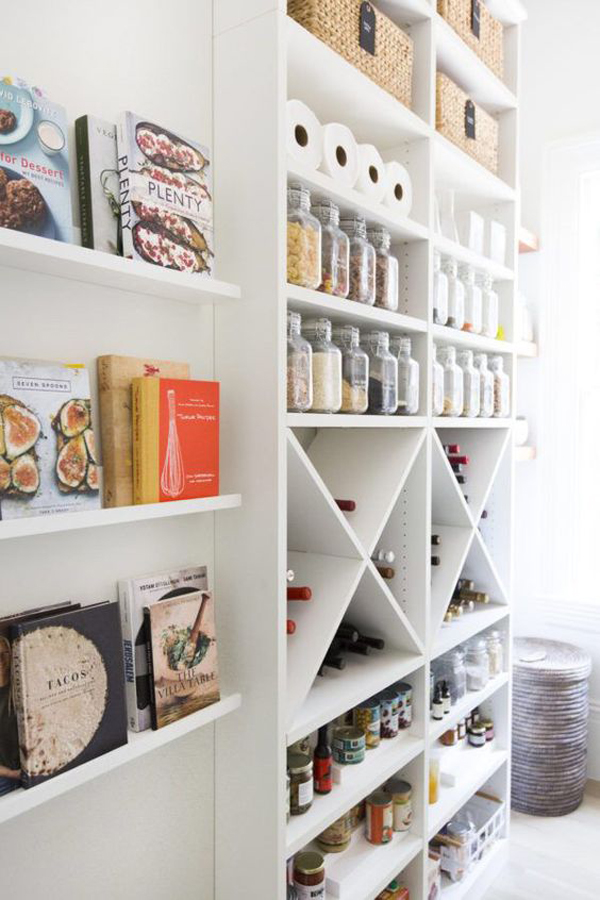 Good kitchen organization depends on you in setting pantry. Grouping items together and labeling food in your container also includes an efficient way. If your kitchen is small, a cart will help your kitchen have a simple pantry, the cart can also accommodate all your kitchen needs in an extraordinary way.
A small kitchen does not mean you have no storage space at all, the best choice is you can install an open shelf and place it on the wall. Now let's check 47 kitchen pantry ideas to optimize your small space and get inspired!