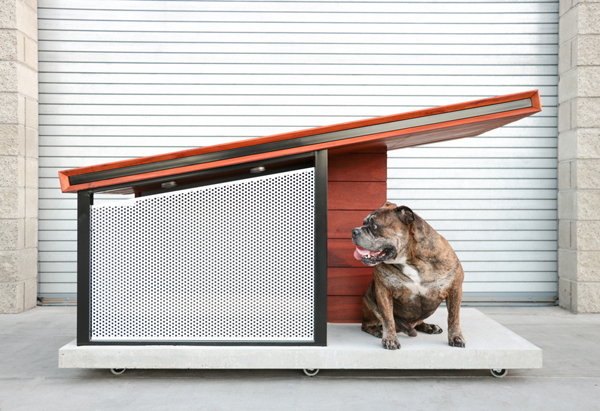 Perhaps dog lovers will be very happy to see the design of this dog house. Designed by RAH:DESIGN which is also their personal project, this dog house proves that they can be architecturally designed like a human house.
Initially they were looking for something that suits their own home and did not find any, and with it came the beginning of MDK9 Dog Haus.
By using the techniques and materials used in today's modern homes, they could finally find this concept to utilize materials such as Brazilian teak, powder-coated steel and concrete, they can make a dog house that will look great and function at the same time.
They partnered with ModernHouseNumbers to make a name plaque and Jax & Bones to develop a variety of special dog beds.