Having kids at home, that means you have to be ready with a house that is always messy and believe me because I also experienced it. Children love their toys and it's natural because they really like to play with things around them. Fortunately, there is a collection of furniture as well as fun multifunctional toys. Designed by Ekaterina Shchetina and Libero Rutilo of DesignLibero, kids-friendly component is then called Animaze.
Featuring characters animals that are upholstered in solid wood frame they can play together or separately, either horizontally or vertically. Animals act as chairs, console tables, pouf and even rocking horses that allow to entertain, interact, dream and vent creativity by making stories, connections and arousing new emotions in a fun way.
Uniquely, these five animals can be joined together in rows or stacked when not in use. When it's time the kids want to play, they can be used individually or separately and apart for fun. Animaze allows parents to get some benefits at once in a kids toy, while adorable furniture can be useful to support your kids needs.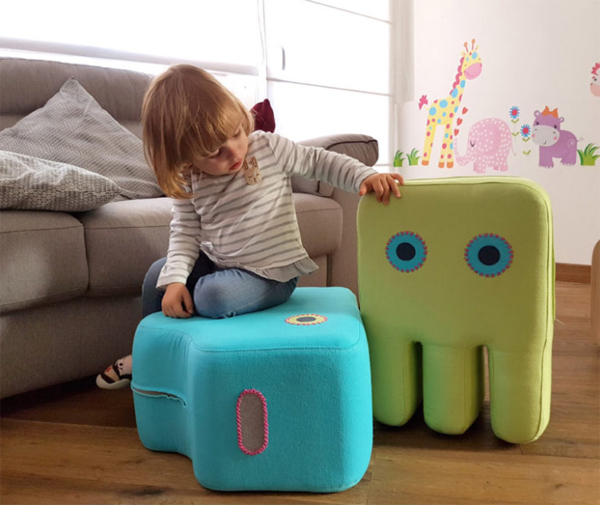 source: design-milk