Chandeliers are indeed an important design element for the beauty of the house, but sometimes the selection of bad chandelier is not even in accordance with the concept of the room. One example may be that you feel like seeing the same chandelier repeatedly, this is because the heavy classic crystal chandelier that tends to use Victorian style, it is difficult to be released. Actually, they can not work in every home. But today we will try to make your own DIY chandelier that suits your room, because I think large scale chandelier can overwhelm the smaller space and often contrast with modern furniture. So let's try to think more creatively if you still want some chandelier designs, and below what you can do from unexpected materials.
When we talk about chandeliers, you might imagine something luxurious and shimmering, made with glass or crystal. When in fact the selection of a chandelier that does not match your interior will actually make things worse. Chandeliers not only serve to illuminate the house, but also play a very important aesthetic role. The right chandelier can change the home decor and can improve the style of each room, making you comfortable and fit the personality. Meanwhile, traditional chandelier style can also be changed to be more interesting, even you can make it from items that you may have around the house.
Some of them are really amazing, some weird and some will surprise you. Here I have collected 25 creative ideas for DIY chandeliers that will help you decorate in an unusual way into your interior. Look at the gallery and choose the hanging chandelier that best fits your home decor!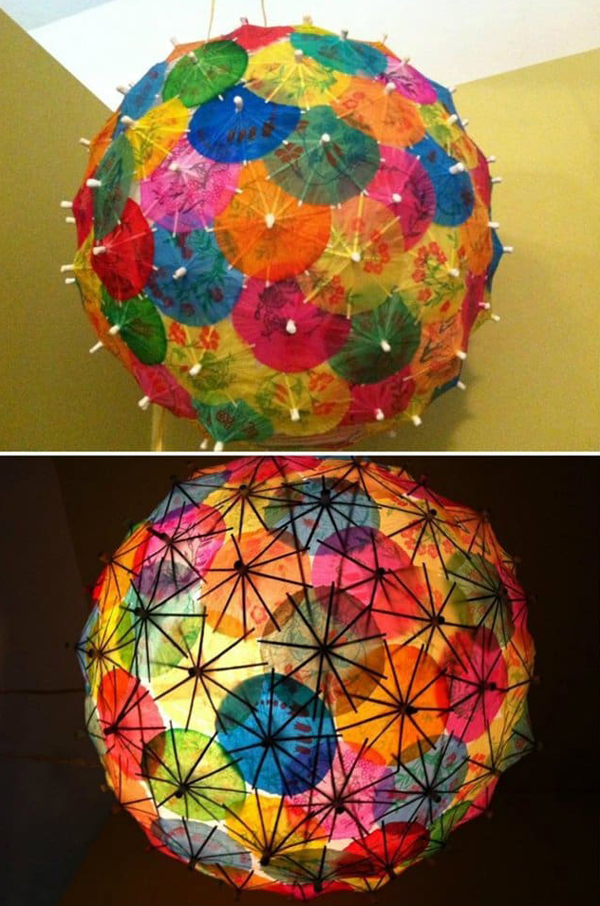 source: pinterest